The dominance of Amazon is credited for what many would consider the most significant reinvention of retail. The expectation from consumers for retailers to offer free shipping on online orders can largely be attributed to Amazon Prime: fast and free delivery for customers to order almost anything from anywhere at any time.
The Amazon Prime delivery experience isn't a rare luxury in today's heavily digitized consumer experience—it's become normalized and available to anyone who can afford to place an order with a total purchase value of as little as 25 dollars before tax. This is one of several implications of what is now known as "the Amazon effect". Retail is no longer limited to a brick-and-mortar interaction between the shopper and sales associate along with limited shop inventory—the interaction is between the shopper and a digital screen, with orders being dispatched out of a warehouse carrying almost unlimited inventory. This creates the ultimate flexibility when it comes to the forces of supply and demand: consumers no longer have to physically arrive at a particular location to purchase the goods, and goods no longer have to be physically stored at a particular location to await purchasing.
Trucking Opportunities In Last Mile Delivery
Consumers are no longer burdened by the time and cost of transportation—whether it's walking, driving, or commuting—to get to a particular retail location carrying the particular goods they desire. Instead, the retailer delivers the goods to you, whether your shipping address happens to be a house, apartment, or office. This means that the cost of transportation is now a problem for the retailer to solve. Retailers are under immense pressure to provide delivery for free, meaning that the cost of transporting the goods to the customer is becoming the retailer's burden.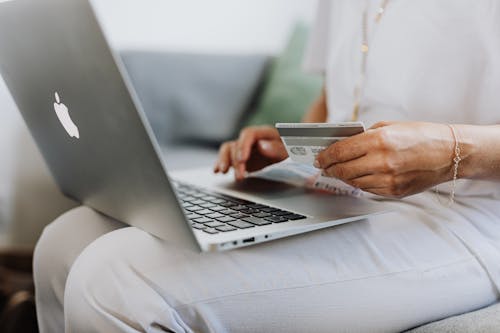 Not only are companies trying to sell more and sell faster, but they're also trying to deliver more and deliver faster. Last mile delivery is now the focus of retail logistics, and it's considered by many trucking companies to be the most inefficient delivery service.
Why?
The challenge with last mile delivery is that it typically involves shorter lengths, more frequent stops, and smaller cargo sizes. In most residential areas, trucks are constantly battling through delays caused by local traffic. Moreover, last mile trucking involves navigating local roads, which can be narrower, busier, and riskier to drive through.
That said, many fleets are looking to cash in on the last mile opportunities created by the Amazon effect. If it hasn't already, online shopping is poised to outperform brick-and-mortar in sales revenue. In order to truly capitalize on last mile delivery and logistics services, however, fleets need trucking insurance in order to protect their business bottom-line.
Last Mile Truck Insurance Saves Fleet Owners From Headache
Last mile delivery usually involves transporting to individual houses and dropping off the package right to the customer's doorstep, which means that many interferences or accidents may occur. Last mile truck insurance protects businesses from loss, theft, damage, or injury sustained during active deliveries. This includes third-party property damage—such as a scenario in which one of your truck drivers accidentally damages someone's property while making a delivery.
If you are seeking last mile truck insurance or have any questions about truck insurance, you can give S.W.A.N. INSURANCE SOLUTIONS a call today.